QUEBEC - A CALLING TO RECLAIM HOPE
---
Dom's Leadership Journey


Born and raised in Montreal, Dom's early faith experiences came from his Roman Catholic upbringing and a later commitment to grow within a Protestant context while serving local churches in the city.

Beginning as a Youth Pastor he learned about how important it is to create room for the next generation. Also, Dom learned the importance of creating a safe space for questions and doubts that often emerge during the teen years.

On different occasions Dom was encouraged to teach and was also given leadership responsibilities. He soon found himself leading university students and young adults in diverse settings. In this context Dom recognized his desire to continue his studies in the Early Church at Concordia University and later completing a PhD in Historical Theology. This season also allowed Dom to find his own voice and to grow as a communicator that understands how to share and explore biblical themes for practical living.


For both Dom & Bev their passion to see people discover God's love in the midst of their doubts and questions flows from their own faith journey. It is these experiences that will shape aspects of this new church. Whether you are new to the spiritual journey or further along in discovering a deeper understanding of God, this new church might be just what you are looking for.












Powered by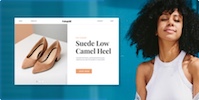 Create your own unique website with customizable templates.