QUEBEC - A CALLING TO RECLAIM HOPE
THE BONFA FAMILY

As you can imagine we have been praying for God to help us find the the right people to join us in this new adventure. Well our prayers have been answered. We are so excited to announce that Dave and Kathy and their two beautiful daughters (Dalia & Olivia) are taking that courageous step to help us launch the new church.

David and his family grew up in Montreal and now live in Laval. They have served in different church settings and know what it takes to help a new church find its way. They have servant hearts and ooze hospitality. Kathy is also the genius behind Three C Baking & Co.

We are so grateful for their friendship and for their willingness to be part of the leadership team that will shape this new church community. We know that God has some great things in store for all of us.

---
Director of Worship & Arts



David's passion for how music can help us draw closer to God in worship is contagious. Over the years God has allowed David to grow as a leader by serving in different church settings. Also, David loves to see other musicians grow as they use their gifts to serve others.

His vision for worship and arts is going to play a key role in helping us shape the values of this new church. Here is a clip of the creative ways David has used music to stretch people's understanding of worship and their relationship with God.








Powered by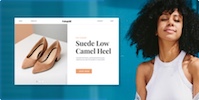 Create your own unique website with customizable templates.